Youth Hockey
Casco Bay Youth Hockey League
(CHA) is a non-profit organization that has been committed to providing affordable youth hockey opportunities for more than 40 years. It's the largest youth hockey organization in the state, with more than 850 girls and boys playing youth hockey, from ages 4 to 18, and more than 150 volunteer coaches.
Casco Bay players come from every town and city in the Greater Portland area, including Portland, South Portland, Falmouth, Cumberland, Yarmouth, North Yarmouth, Cape Elizabeth, and Gray.
Casco Bay offers affordable hockey programs for beginners (CB Academy's Break the Ice and Learn to Play programs) through high school, including a full slate of travel and house programs.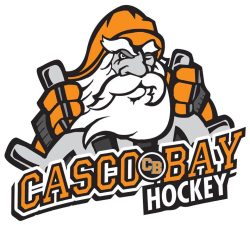 Casco Bay Hockey Programs: Click Here